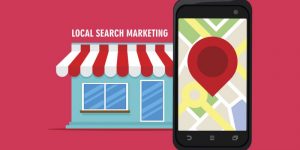 A Guide to Improving Your Local SEO
Whether you have a single storefront or a nationally based chain, a local SEO strategy is critical to driving more prospects through your doors. By optimizing specific parts of your site, you increase your prospects' chances of finding you in local search results.
Search engines depend on signals such as:
Local content
Social profile pages
Links
And citations to provide the most relevant local results to the user
Optimize these areas to increase your local search signals: on-page, local profile pages, and external links/citations.
On-Page Signals
You've got to make it easy for people and search engines to find you. To do this, set up your NAP, which stands for name, address, and phone number (with area code). This should be included as crawlable HTML text on your site. Our experts at deftly suggest that you avoid the common mistake of only including the NAP within an image — images can't be crawled from search engines like HTML text. The most common location for the NAP is in the footer or header of the site.
Create location pages if you have more than one brick and mortar location. Location pages provide readers with your NAP, store hours, unique store descriptions, parking/transit information, promotions, testimonials from happy customers, and more. It's also important you avoid duplicating content across multiple location pages. For single location businesses, we recommend that you create a locally descriptive About Us page.
Publish locally relevant content.
Be the local authority for your industry – we'd recommend going about it through regularly publishing blog content. (And setting up a business blog if you don't already have one.) Promote local industry gatherings, news, employees, and other educational content on your blog. Think of top-of-the-funnel content that goes beyond what your business sells.
For example, if you're a local security company that is trying to attract new area businesses, create a helpful resource to get these businesses well acquainted with your city. A map of local service providers or a calendar of city wide events could both provide value for your persona and contain highly relevant on-page local signals.
Local Profile Pages
Create and verify a Google+ Local page for each of your locations. If you have multiple locations, link these to your location pages we mentioned above.
Remove duplicate listings using Google Mapmaker.
 Duplicate listings are common, as multiple employees may create a new listing not knowing one already exists. Avoid diluting reviews and links across several Google+ Local pages by removing duplicate listings with Google Mapmaker.
Develop a system for building customer reviews.
 Your customers may be new to giving Google+ reviews online. Make it easy for them by showing them a process. Once you get more than 5 Google+ local reviews, you can start gaining those little yellow stars next to your local search listing.
Optimize your business categories.
Google+ Local profiles allow business owners to declare their type of business category. Deftly recommends that you add at least 4-5 categories related to your business, including both broad and specific categories.
Be careful … Yelp can be tricky at times. Compared to Google+ local, you can't be as forward in asking for reviews on Yelp. Yelp's policy is: "You can't ASK for reviews, but you CAN let your customers know you are on Yelp." You can also promote your presence on Yelp by embedding a Yelp badge on your site.
Inbound Links and Citations
You're probably familiar with inbound links — links from another domain to your site. Citations are different — they are mentions of your business name and address on other sites. And a citation doesn't necessarily contain a link. Citations and external links are both important for off-page local SEO. Here are a few tips from our experts on improving the chances you'll receive citations and inbound links.
Verify the consistency of your business address across the web.
Consistent spelling of your business name, address, and phone numbers is critical for local SEO. For example, if your address is 401 Fort Point Road, then use that spelling on all of your listings. Avoid variations like 401 Ft. Point Rd. Moz.com/Local is a useful tool to check for the consistent spelling of your local citations across the web.
Build these directory citations.
For U.S. companies, these four map data aggregators provide a large amount of the map data for Apple, Yelp, Bing, Google+ local, Trip Advisor, and more.
Verify that your citations are consistent and complete across these four data aggregators. Remove any duplicate listings you find.
Another way to improve your local search presence is by earning links from local sources. You have a little less control over this, to be sure, but the key is in the word "earn." Producing content worth linking to is the tried-and-true method of earning eyes on the internet.
To give you an idea of what local links might be helpful to earn, consider forging content relationships with community organizations, getting involved in local events, or working with schools' career centers on their internship programs.
This guide is intended to be a local SEO kickstart for your local business. Some of the tips are one-off activities where you can set it and forget it (i.e. making sure your NAP is clearly written on your site). On the other hand, building reviews and publishing locally relevant content is an activity your organization needs to do on an ongoing basis for long term local SEO success. Keep both in mind as you work toward better online visibility for your storefront.
For national SEO campaigns that do not rely on local results, see 3 Easy SEO Tips to get on Page 1 of Google>