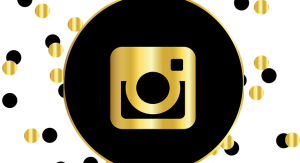 Digital marketing is presently ruling the business world. More notably, social media marketing has grown to be a very important tool to achieve targeted results.  By now almost all small and large business' are succeeding because they understand the significant importance of internet marketing and the necessity of a strong online presence for their website.
Organizations use multiple methods to achieve success in business through incorporating time tested methods to express themselves strongly online. Along with other methods and the use of the essential social media platforms (Facebook, Pinterest, Twiter, etc.) one has to note that Instagram can produce immediate results. Momentum and insurgence of real time business is based on the visibility of a website and its effective impact on visitors. The popularity of the Instagram platform made organizations look and capture the opportunity to prove their presence on Instagram. It lets your potential consumer get a behind the scenes look into your brand and company.
1)   Instagram is essential for Brand Development
Brand development is crucial to gain a strong foot hold in the market for consistent growth and sustenance.  Research shows us that nearly 22 to 25% of real business conversion is executed with the aide of Instagram. The survey shows that Instagram is more effective when compared with any other single-method of advertisement and brand marketing techniques.
2)   Instagram Attracts more people and goes head to head with Facebook
The research conducted by the ComScore.com clearly establishes the fact that internet users spend nearly 12 billion minutes on the Instagram (That's crazy) and it is niche organizations that wish to dominate in order to develop their business through Instagram.
Take a recent case study by a client that owns a non-name brand ice cream shop.   She advertised in a local paper once, Facebook once and followed it with instagram – all offered a coupon.  While it is obvious the order of operations enabled ice cream enthusiasts to see this offer a couple times before it hit Insta, yet all conversions happened after Insta.  She said over 100 coupon redemptions were presented in the next 24 hours.  I am confident we all could use 100 more customers in 24 hours.
3)   Flexible for all types of Business Organizations
Whatever the size of the business or company, Instagram is suitable for all types of business' and brands. Size and type of the business never matters on social media platforms, since in society how you present yourself and present your brand means everything, that everything can be had through Instagram.  Visitors are naturally attracted and stay longer, since they are impressed by the unique features of how Instagram lets you share your brand with potential customers.
In fact how you present yourself in media can often contour what the size of your organization looks like.  Take for example the early days of Hubspot – they were everywhere I looked as a digital marketer – I expected they rivaled Sales Force.  Once I joined and started working with them – it was obvious that they were phenomenal at Inbound marketing as their organization was in infancy without a large footprint in employees or physical collateral – I ended up asking for a refund on a specific product and received a hand-written check in a hand written envelopes – no logos, no corporate giant – just fantastic strategy and tactics with Inbound.
4)   Flexibility to Express the Brand through Rich Images
This will provide instant information as expected by the visitors, thus making them stay long enough to go through the website.  Not only are single images nice to show on Instagram, but also you can create patterns with images and be artistic.  This is also another reason why websites get enough benefits to enhance their online presence through Instagram.
5) Intagram Allows you to Create Visually Attractive Media
When the correct content is presented, it attracts eyeballs by expressing the information in one simple view, which will not be equal to the long descriptions expressed by words. Visual attraction is a major key to success. Nothing is possible to filter or to ignore, it is wholesome, and viewed whole. Many methods are used and there are plenty of divisions to get as many numbers of views as possible to promote your business efficiently and effectively. Above all, the results are instant as it has an ability to spread who is viewing what and highest views promote good business.
That means viewers can get a glimpse of those images without being censored. Being that Instagram is now going head to head with Facebook (as far as popularity is concerned) indicates the value of Instagram in presenting business oriented images. With the help of modern technology and graphic imaging techniques it is now possible to produce high quality visually powerful content and images in such a way that it takes your business to next level.